Open House: The Real Estate & Mortgage Show- November 4
Date Posted: November 6, 2017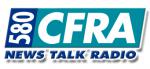 Frank Napolitano and Paul Rushforth are back again this week with Steve Gregory further discussing the OSFI rule changes, the impact it is having on qualifying for mortgages and October home stats.
Frank also discusses his visit to Parliament Hill last week along with other members of the mortgage industry and local MPs to discuss the excessive regulations that have been put in place over the last 14 months. He also touches on the impact of renewing your mortgage.
Paul discusses the importance of ensuring people buying homes are pre-approved and furthermore, pre-approved under the new guidelines. Paul also talks about the October real estate stats that were just released.